home remodeling
Stainless Steel LED Lighting for Pond Fountains and Display Aerators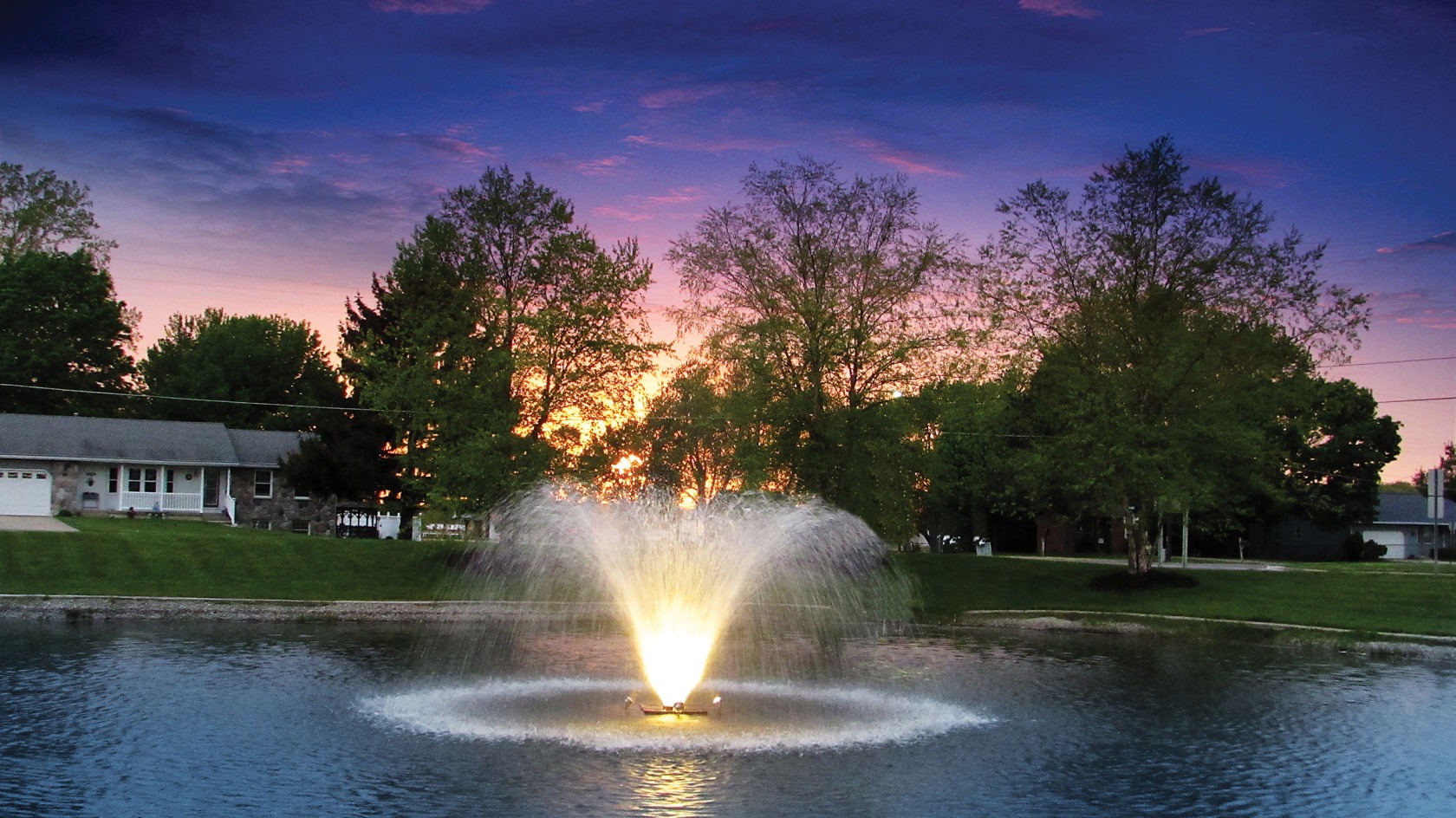 Here at Fountains 2 Go, we offer easy to install, LED pond lighting in warm white, bright white and advanced RGBW (red, green, blue, white) stainless steel options. These LED lighting options have amazing full bright colour and are available for both floating pond fountains and pond aerators.
All of our pond and lake fountains
and pond and lake display aerators
can be equipped with our new LED wide projection floodlighting sets. They have the most brilliant lighting effects on the fountain sprays after dark at the best prices.
Our new Advanced RGBW LED lights feature stainless steel housings, mounting brackets and hardware. Each solid sealed light fixture is a brilliant 18-watt colour-changing LED light, so each light kit will fully illuminate the fountain spray at night. Included in the kit are a colour control box, power supply and RF remote control. This allows the customer to control the lighting from 150' away from the power source. The colour controller and power supply come in a waterproof enclosure. The colour controller connects to the power supply and the power supply plugs into a photocell/timer that plugs into a normal 110 volt (60hz) outlet and is rated for outdoor use. The large LED Lamps are rated for 50,000 hours of life. These LED light kits are completely submersible.
The super large LED colour changing light kit colour controller comes with an SD card that has custom colour changing patterns that include (8 solid colours including white, plus 22 custom colour changing patterns) including Patriotic and Christmas patterns. The DMX Color controller allows you to control the speed of the changing colours and brightness.
Our two, three or four LED light sets are very easy to install on your new fountain. Or for existing pond fountains and aerators, all light kits have universal fittings for floats. So whether you have a Kasco, Scott, Otterbine or Aqua Master fountain, our brackets for universal LED lighting can attach to any float. These stainless steel LED lights are long-lasting, energy-
efficient and fun to use. These high-quality
stainless steel LED lights for lake fountains will create a stunning display at night and give any occasion a festive vibe.
Of course, our prices and high-quality products are the best features of our LED lighting systems. Our LED light kits are priced so all can enjoy these night-time displays!